Heat Exchangers
Do you like free heat? We do. The recuperator recovers heat from the hot gases of a turbine cycle to heat the air before entering the combustor. This reduces the amount of new fuel consumed increasing the thermal efficiency of the turbine system.
Brayton has 30 years of experience in the most challenging heat exchanger applications using patented recuperator technologies. Brayton has designed and developed a variety of recuperator architectures in diverse shapes, sizes and materials.
Technical Expertise
High temperatures (600 to 1100°C) operating conditions.
Pressures from 3 to 300 bar, and environments involving high thermal gradients and transients.
Supercritical CO2 cycles
Advanced micro-channel and micro-pore surfaces.
Advanced manufacturing methods
Metallurgical analysis of metal bonding and welding methods
Surface characterization
Component level in-house qualification testing; hydrostatic, creep, friction and joules (F&J) characterization.
Approach
1
Establish Efficiency Target, Operating Environments and Candidate Materials
2
Cell Architecture and Core Layout
3
Cell Destructive Creep and Fatigue Qualification Testing
4
Core Hydrostatic Leak Testing
5
Full-scale Thermal Fatigue Test Characterization
6
Custom Packaging Integration
7
In-house Pilot Production Capabilities
Heat Exchanger Technology
Heat Exchanger Design and Test Facilities
Heat Transfer Test Rig
Outlet flow accumulator with temperature instrumentation
Flow control and measurement with control panel
Brayton's F&J (friction and joules) test rig provides thermal characterization for heat exchanger sub components including pressure drop and heat transfer characterization. Engineering can determine critical fin metrics such as density (number of folds per in), foil thickness, flow length and the performance of different fin configurations.
Thermal Fatigue & Creep Test Rig
Pressure up to 103 MPa (15,000 psig)
Temperature up to 850°C (1562°F)
Samples measured within tight process control, with the following tolerances:

Temperature: ± 12.7 °C
Fin and plate Thickness ±0.0002"
Pressure: (gage) ± 1 psi (6.9 kPa)
Fin density ± 0.5 fpi
Time: ± 0.5 min
High-flux thermal & Aerodynamic Test Rig
High-flux thermal and aerodynamic test rig.
Measuring friction factor and heat transfer coefficient
Measure pressure losses
Prototype assembly and Pilot Manufacturing Facility
$1M Capital & Tooling Investment
Complete recup fabrication
Stamped plate assembly
Braze prep
Auto core welding
Vacuum brazing and diffusion bonding
High-density fin tooling and wire matrix weaving
Quality testing
28,000 SF facility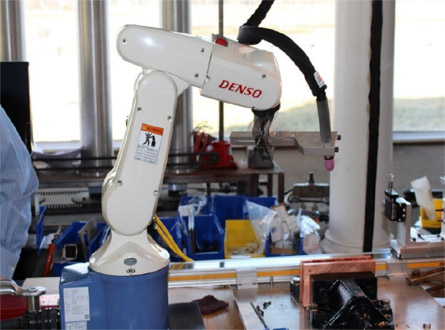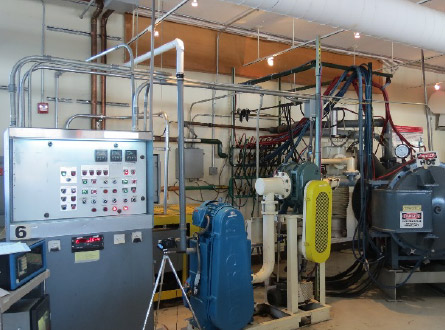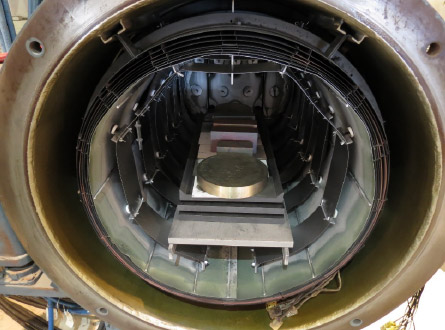 Pilot Manufacturing Facility
Recuperator Assembly Stations
Custom HX Manufacturing: