Propulsion
Brayton is actively involved in propulsion in two growing markets:
Electric vehicles
Unmanned aerial vehicle (UAV)

The 'Range Extender" is a critical component in many electric vehicle (EV), providing on-board battery charging. Brayton offers a modern solution which complements the environmental benefits of the EV. Brayton's recuperated gas turbine-alternator is an on-board battery charger that achieves pollutant emission levels lower than that of the Utilities' most advanced power plants and after-treatment systems. The so-called 'well-to-wheels' emissions of the EV are therefore lower when the range extender is in operation. For larger trucks, Brayton has designed direct-drive gas turbine, achieving superior efficiency and emissions, without batteries.

Brayton is performing pioneering development in three areas. These include turbocharging, with integral alternator for small piston engines, turbo-prop gas turbines, recuperated for exceptional efficiency and power/weight ratio, and airship propulsion.
Our
Approach
1

Aerodynamic Component Design

2

Computation fluids Analysis (CFD)

3

Thermal/ Mechanical Stress Analysis
4

Detailed Design Package

5

Rapid Prototyping

6

Component Testing (Sub System Qualification Testing)
7

Fully scale testing and commissioning
Propulsion Test Facilities
GENSET lab testing and equipment capabilities
For most of our propulsion applications, Brayton will fully:
Design
Manufacture
Assemble
Qualify the gas turbine engine in house.
After testing, we then deploy the engine and work directly with our client to interface with their propulsion system.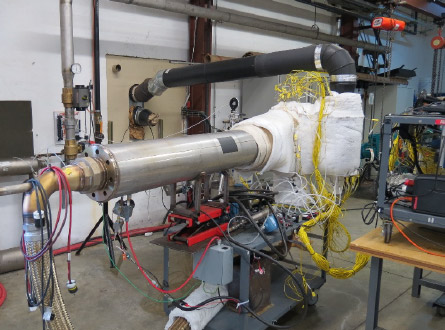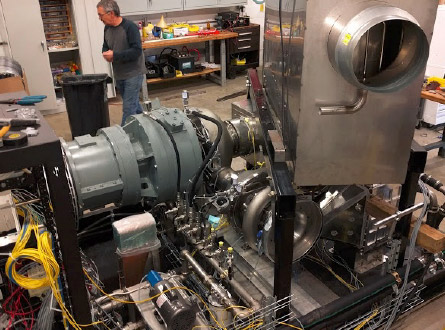 Vehicular Gas Turbine Projects
Brayton has designed, built, and tested components for each of these areas Applying superior turbomachinery design, compact recuperators, ultra low-emission combustion, alternative fuels, dual-fuel switch-on-the-fly capability.